Free Yoga in Geneva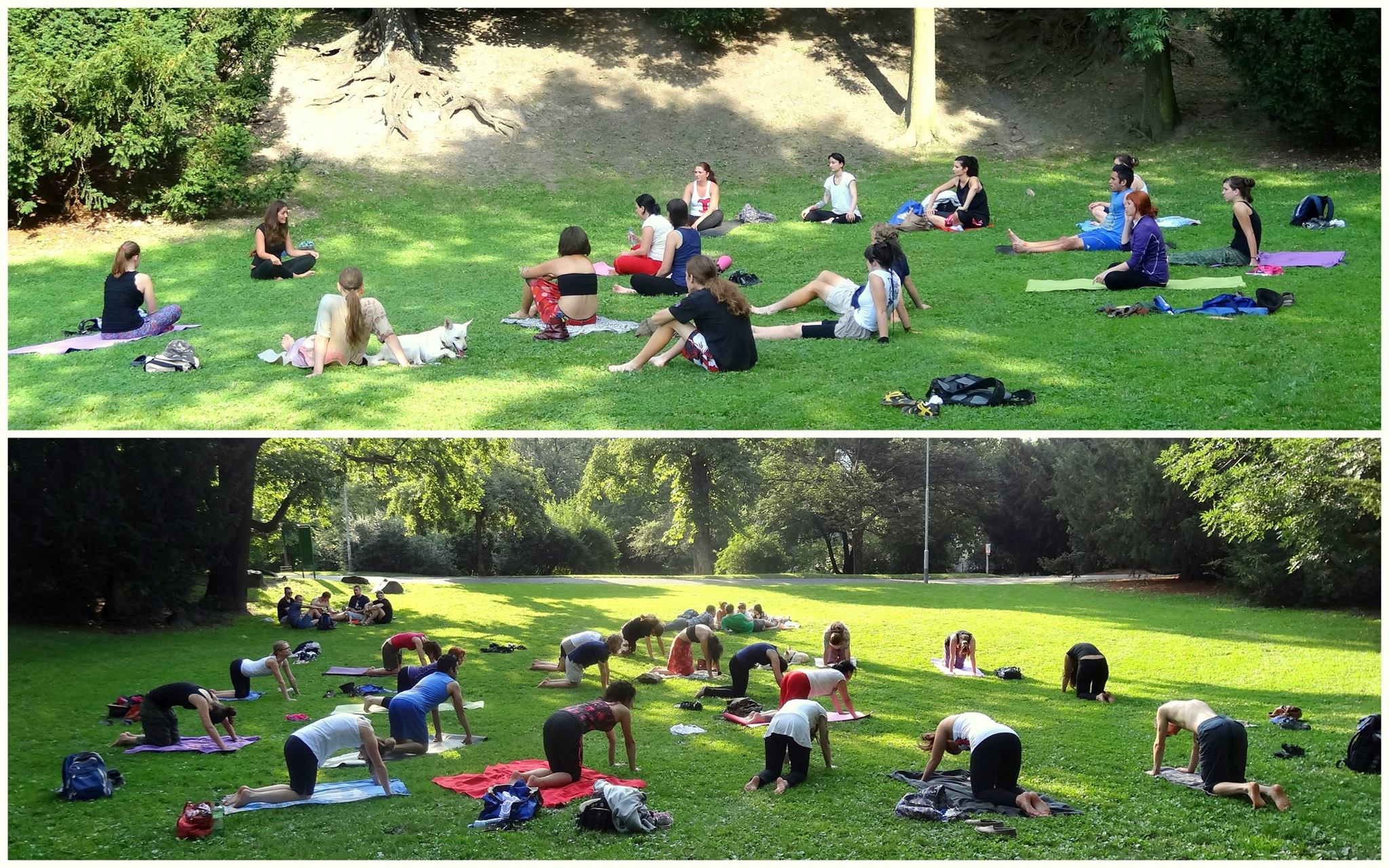 Yoga sur herbe is organizing donation based yoga classes this autumn (2016) in one of it's two interior locations. There are 6 yoga classes every day (see dates and hours bellow). The classes are the same on each day, people are free to come whenever they like! (no levels, all classes will be similar). Concept of classes if donation based, everyone contributes as he/she feels and can, so even the less affluent ones can experience great benefits of yoga, while more affluent can contribute a bit more.
​
Dates 2016
• Saturday 8th of October
• Sunday 30th of October
• Saturday 12th of November
• Sunday 20th of November
• Saturday 10th of December
• Sunday 18th of December
Location
Saturdays: "Movement Factory"
59 route des Jeunes, Carouge
Sundays: "A Fleur de Peau"
13 rue du Fort-Barreau, Geneva
Hours
Classes start at given dates at: 10h, 11h30, 13h, 14h30, 16h, 17h30 (duration: 1h). Come 10 minutes earlier.
Admission
Not specified (donations around CHF 10 are very appreciated - everyone contributes as he/she can affort).
Contact