GMC Limousines : Limousines services in Geneva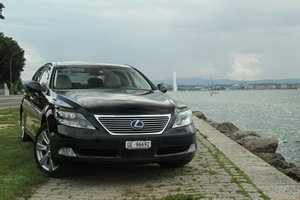 GMC limousines is a limousine company based in Geneva, in the middle of the biggest hotels and near to Geneva Airport with more than 15 years experience to provide you high quality transfers wether in Geneva or to ski resorts.
As a family company, formerly directed by Mr Ricardo Fraga and henceforth by his son Mr Gabriel Fraga, major values of GMC Limousines are flexibility, confidentiality and proximity to furnish tailor made solutions to its customers.
Services
GMC Limousines provides chauffeured limousines for airport transfer to any destination in France and Switzerland. Private luxury transfers to the ski resorts are also proposed, bringing you at the door of your chalet or your hotel.
Moreover, GMC Limousines offers limousines disposals with chauffeur: the chauffeur brings you wherever you want and remains at your disposal.
Booking
Tel : +41 (0) 22 732 57 67
Email : book@gmc-limousines.ch
Web & online booking: www.gmc-limousines.com
Luxury vehicles
GMC Limousines offers only 4 matic (4x4) vehicles for a maximum safety, non-smoking and always clean (strict policy).
For 1 to 3 passengers:
- Mercedes E Class: up to 3 passengers, standard model
- Mercedes S350: up to 3 passengers, luxury
- Mercedes S500: up to 3 passengers, VIP set-up
- Lexus LS600 Hybrid: up to 2 passengers, VIP, including one massaging seat
More passengers
- Mercedes ML280: up to 4 passengers, Ideal for mountain transfer with skis and luggage
- Mercedes Viano extra-long: up to 7 passengers, with a saloon version available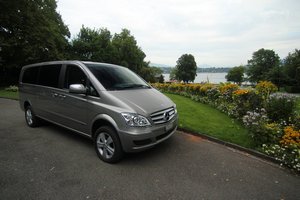 Drivers
GMC Limousines' team is exclusively composed with professionals chauffeurs speaking French, English, and at least one of the following languages: Russian, German, Spanish, Italian.
Concerning a classic airport transfer, the chauffeur welcomes you inside the airport, with your name or company name on a tablet computer.
For all booking, his contact details are
communicated to you in advance.
Booking can be made simply by calling +41 (0) 22 732 57 67, by sending an email to book@gmc-limousines.ch or booking directly on the company's website.